These days the preview of Sensitivity labels in Microsoft Teams and SharePoint is rolling out, and I got the new feature up and running in my tenant allready!
If you have been waiting on this feature you may have noticed that the rollout came in stages and is taking some time to be rolled out.
After opt-in to the preview feature by following the guide lines from docs.microsoft.com. You can start creating your new Sensitivity labels tailord for Office 365 groups, SharePoint sites and Microsoft Teams.
Head into Compliance center and create a new label and set the settings you want to test! In my case i created two new labels (naming is for test and to make it easy for me to divided these two :))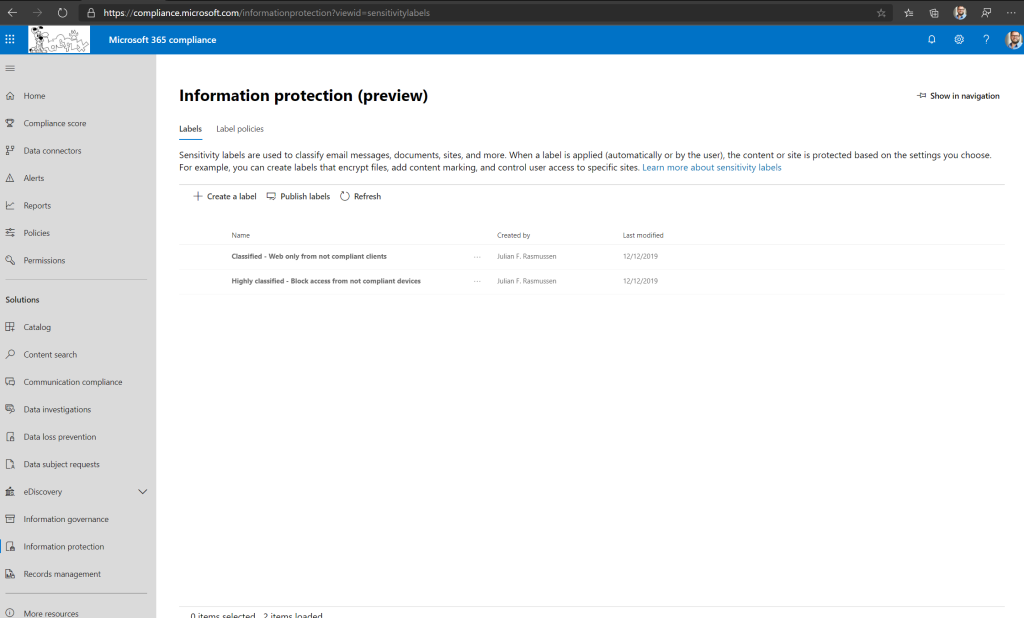 Basicly now you finally can block untrusted devices to gain access to higly confidential information stored within SharePoint or Teams – AND also prevent guests to be invited into the site.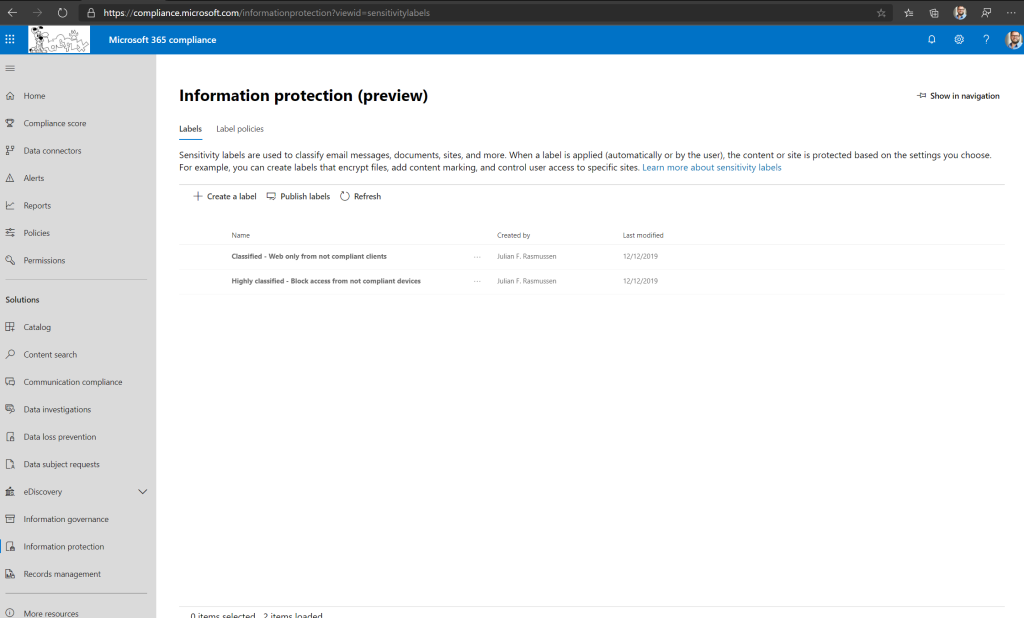 For this to be working you need to be using Intune aswell so that company devices such as computers, laptops and mobile devices can be marked as compliant devices.
A usefull scenario also for this is when you only allow Limited, web only access to site or team then you block downloads from untrusted devices such as kiosk, home computers etc.
What do you think of this new feature?
I can`t wait to be going production with this!